Firefight developers guide
Jump to navigation
Jump to search
Developing Your Own Firefights/Scenarios in Conflict of Heroes
This is an introductory guide to Scenario and Map Creation for Conflict of Heroes.
The latest documentation on scenario and map editing can always be found at wiki.matrixgames.com.
Conflict of Heroes is designed to allow map and scenario creation. The only limitation is that you can only use the units that are included in the game (and any future expansions).
Getting Started: The Game Editor
When you launch Conflict of Heroes in Editor mode, the editor choice on the main menu becomes available. If you do not see it, you are not in Editor mode. Please note that Editor mode is not intended for any kind of play, only for testing scenarios. Make sure you are not in Editor mode if you just want to play.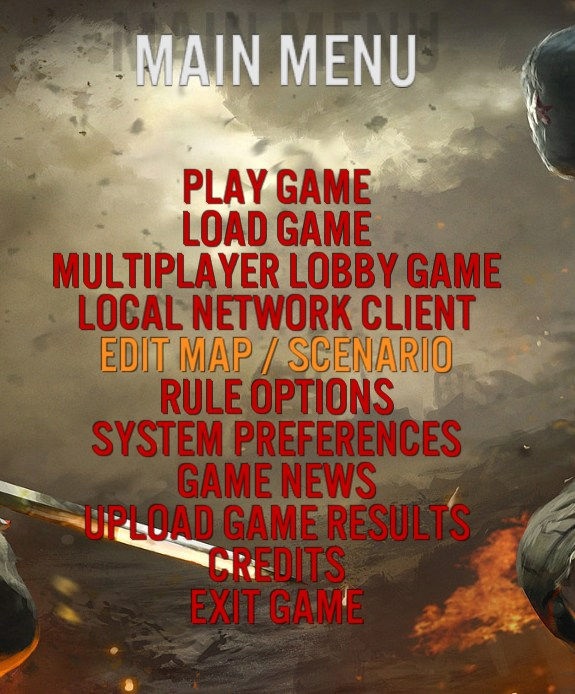 Map and Scenario Creation
Map Creation
You should begin by creating a map:
Scenario Creation
Once you've created the map, you can move on to creating the scenario itself.
Step-by-Step Example
Coming soon.